Why Engagement Sessions Are Important
One regret I have from my own engagement season was that we did not do formal engagement pictures. I had no idea at the time that it was a thing. One evening we were all up at my parents house and my sister said to Shaun and me, "You guys wanna go down the hill and do some impromptu engagement pictures?!" We were stoked! My sister is not a photographer haha but definitely capable of snapping some images for us to use! And note: Photography was not even on my own personal radar so you better believe that little dial was in AUTO mode.
I even titled our album via Facebook "Spontaneous Engagement Photo Shoot!" Haha. I laugh now as a photographer myself but at the time we thought these were seriously THE BOMB. Here's a little glimpse!
I bet our photographers cringed when they saw me post these. They aren't bad by any means, but they also are NOT professional. And honestly? I love our wedding photographers but they didn't even really pitch the whole engagement session thing to me. Or if they did it didn't leave an impression because I don't even remember talking or thinking about it at all. I strongly encourage all my couples to have an engagement session with me for SO many reasons. They are a vital piece to the entire photographic experience and I'm always bummed if a couple opts out because of whatever reason. So today I'm going to dive in and tell you my top five reasons why I believe engagement sessions are SO important!
Congratulations, you're engaged!
Engagements are such an exciting time and I remember ours vividly. Wedding planning will be in full force no matter what... it's just the way it goes! You will be securing your venue, photographer, and all those other important pieces to bring your special day to life. And HOPEFULLY, you are also thinking about a very important piece of the puzzle... engagement pictures!
Before we dive in, I'm asked by all my couples, "When should we schedule our session?" I cover this in detail in my custom Bridal Magazine for my brides and it is a great question. I typically recommend scheduling your session six months before your wedding date. It's not worth stressing over any later than that because you will have so many other details on your mind. This will give you plenty of time to not only enjoy and share your gorgeous photos, but have plenty of time to get them printed for Save the Dates, albums and prints for the big day!
Some may argue that engagement sessions are a waste of time and money BUT I'd love to share five reasons why I believe they are important.
1. You will be so much more comfortable with your photographer.
Your engagement session is truly the BEST opportunity to spend some quality time with your photographer before the big day. Wedding days are so busy and even when we strive to make them as stress free as possible... it just happens with all the moving parts of the day. Having a solid relationship with your photographer from the engagement session will only bring you comfort on the day of your wedding. I also cannot emphasize the importance of these pictures so that you have tons of beautiful photographs to use for things like Save the Date cards, a wedding website, etc. Basically all my couples who opt for an engagement session are way more relaxed and comfortable with me on their big day because they know the drill. Which leads me into number two...
2. You will be more comfortable in front of the camera.
However long your engagement session may be, it truly is the KEY to avoiding stiff and awkward poses on your big day. Long gone are the days of traditional poses... if you work with me I make you move, dance, laugh and have fun. Those are my favorite kinds of moments to capture. No matter what, the beginning of ANY photo session is going to be a little awkward, there's really no avoiding that (if you know how by all means please let me know haha!) BUT once you get rolling with me on a session, you will be pros by the end and feeling totally confident. It's my goal with every session to make personalities come ALIVE in front of my camera. I can't even tell you how many brides have texted me (even families) saying that their fiance or Husband was NOT excited for pictures but she wanted to tell me that he had fun! Winning! If your groom isn't thrilled about the whole idea of an engagement session, not a problem. Get him excited for something special AFTER pictures... which leads me to my next point...
3. Make it a date night!
I couldn't think of a better way to end your engagement session experience other than a fun date night together. You are already dressed up and feeling good so why not turn it into an opportunity to spend some quality time together. I always encourage my couples to have a nice date after their session instead of going straight home. Even though we are married now and not planning a wedding, the idea is the same... date nights are so important. Wedding planning can be stressful and busy. Make sure you are making enough time for each other along the way! After a date night with my man I always feel so much better and connected.
4. Make it a hair and makeup trial run!
There's no better time than your engagement session to give your hair and makeup a trial run for the big day. Especially makeup! You will have the opportunity from your engagement session to see how it looks with your photographer's style. Perhaps it needs a little more of a pop or it did NOT reflect you or your personality... that is really good knowledge to have before makeup is done on the day of your wedding.
Most brides typically schedule a trial before the wedding and combining that trial with your session is the perfect chance to see how you are going to look on camera. They will then have a better understanding of what adjustments, if any, need to be made. If you are anything like me, I feel overwhelmed with makeup on my face because I rarely wear any on my usual day-to-day. However, when I've seen images of myself with a full face done, I have been happy with how it looked on camera! Here's an example of that from an intimate session I had done a few months ago in California. This was a LOT of makeup for me and I wasn't sure about it all until I saw my pictures... it was perfect for the mood!
5. YOU WILL KNOW WHAT TO EXPECT WITH YOUR FINAL WEDDING GALLERY.
Here's the deal... it is my hope that anyone hiring a photographer would LOVE their style before booking but that doesn't always happen (insert sad face). Scheduling an engagement session is a great way to have a test drive with your chosen wedding photographer and to see a final product. While I've never had this happen to me personally, I have heard of it happening and while it might be an awkward conversation and difficult, it could also be the best case scenario to ensure you actually LOVE your final wedding gallery and are not stuck with wedding images you don't love. I would HATE for this to happen to anyone and you'd most likely be out of a retainer/deposit but having the engagement session is one sure fire way to make sure you LOVE what your photographer does! By all means though, before you EVER book your wedding photographer make sure you do your due diligence as the client by previewing more of what you just see on Instagram or Facebook. I always show potential brides full wedding galleries so they will know what to expect from a full wedding day experience with me as their photographer.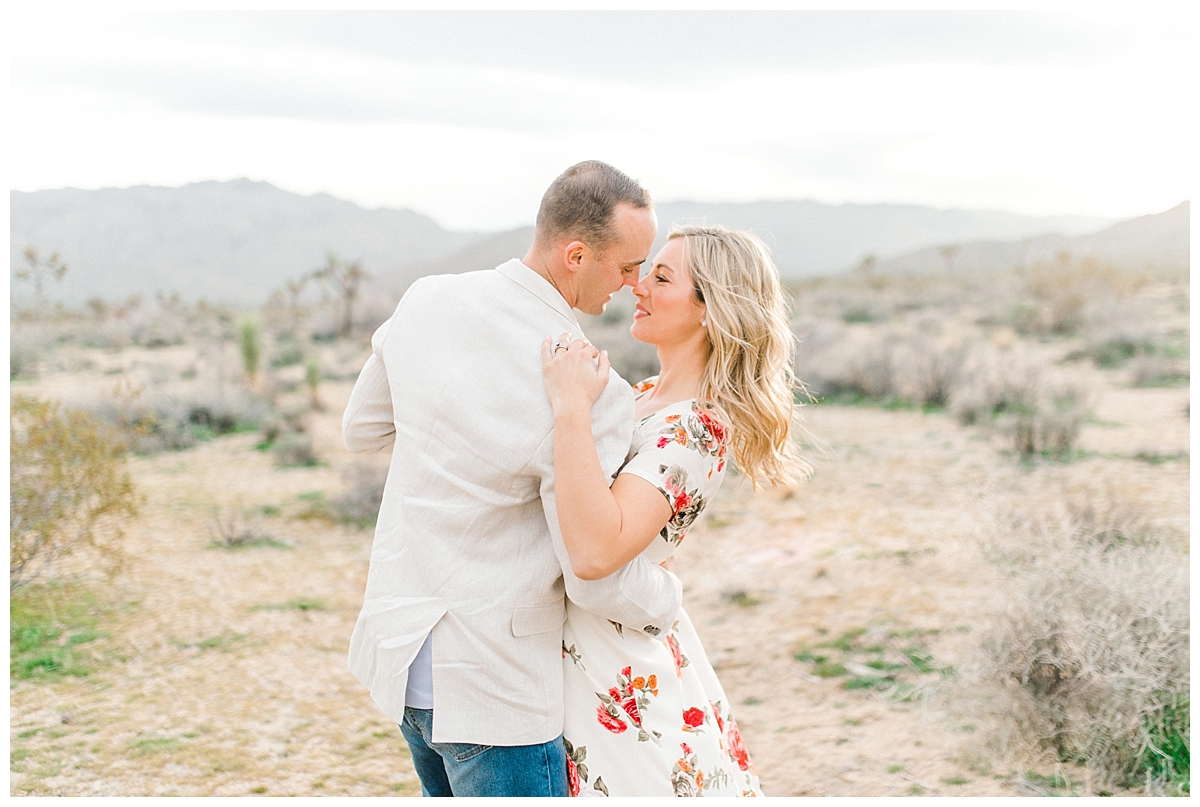 I truly believe in the value of an engagement session. Many photographers (like myself) offer engagement sessions as "complimentary" for these reasons and more! It's a vital part of the process so I encourage you to consider it if you are on the fence. Trust me, I wish I would have known more about them when I was engaged because like I said earlier, it was not even on my radar as something important.
Happy wedding planning! And remember... have fun! It's not worth being super stressed out because before you know it you'll blink and it will all be over but hopefully you have amazing photographs to cherish for the rest of your lives and for generations to come.